...came a surprise package for my boys. We don't know who sent it, but we sure got a big kick out of their return address.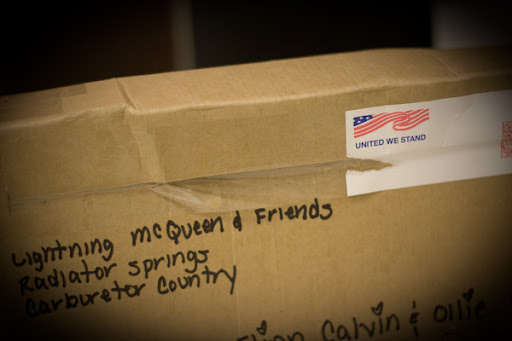 Honestly, when we opened the box I almost cried. It was so sweet and thoughtful for someone to spoil my boys with all of these adorable cars.
The look on their faces says it all. It was one HAPPY day at our house. John turned on the

Cars

soundtrack, and the boys frantically grabbed their little treasures as they cruised to the music.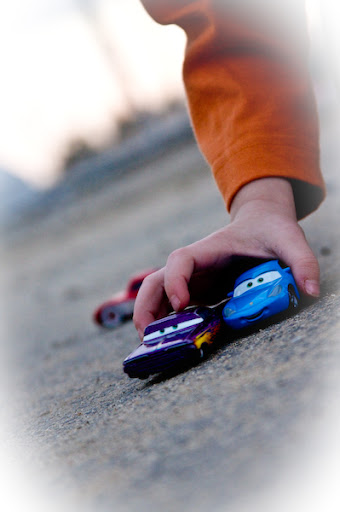 And Ollie loves to play with them too. He makes the cutest little car noises(jhjhjhjhjh--how does one spell car noises??), I could just die.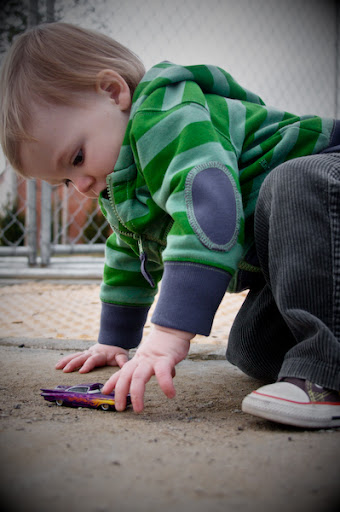 And whoever sent these, must know kids pretty well to put TWO McQueens in the package.
Calvin gazing at Finn
We have
no idea
why such kindness was bestowed on us, but we thank you from the bottom of our hearts.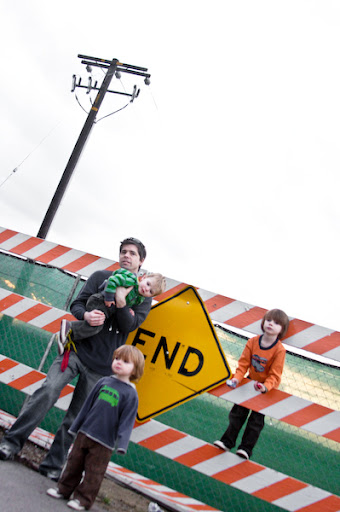 We think you are pretty swell, our secret "Lightning McQueen and Friends"!
**sorry for two posts in-a-row about anonymous donors, but i just cannot sleep at night without having properly thanked them for such sweetness!!!