Mike and Gretchen are among the loveliest friends I will ever know. They are beautiful inside and out. 
I could hang out with them for hours talking. On the couch, or on the floor. They are just that type of friends.
But they came back for a visit!
And I was so thrilled to see them and their dear son Elijah. Unfortunately, Ollie was a'napping, so I did not get a photo of them together. 
They got to meet Twain for the first time and it was precious.

Gretchen immediately requested to hold him. She is amazing with babies.

Gretchen reminds me of a young Nicole Kidman

When Twain started fussing, Mike volunteered to hold him. I don't know many guys who willingly volunteer to soothe a crying baby, but that is Mike for you. He rocked Twain in the yellow chair and gave him the binky. I wish I had a shot. It was so cute.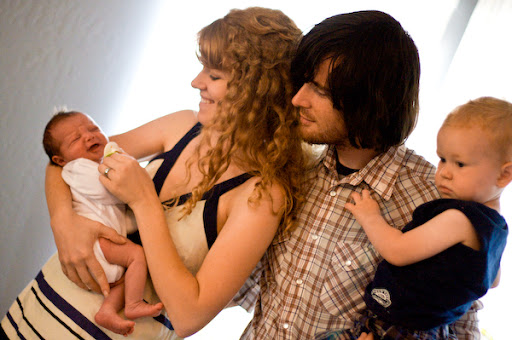 And next time I see you Gretch, I will hopefully have lost the baby weight...and then I will steal your dress and boots:)
Thanks so much Mike and Gretch, for giving Twain all of your love. It was so special.
And next time, hopefully Ollie will be awake to play with Lijah!