As many of you already know, the brown truck has a special place in our hearts over here.

The brown truck was eagerly anticipated, day after day, when Finn was waiting for his very first drum set to arrive. And still, every time the brown truck goes by, the boys run to the front window, jumping up and down with joy and excitement.
And remember? We even staged a fake brown truck delivery for Calvin's little drum set that we got from Craig's list.
And oh the joy when it brought my very first camera.
Yes, we love the brown truck. So, I thought it would be fitting for my boys to do the honor of representing the men in brown this

halloween

.
(Little brown truck made by dear husband John. Thank you honey!)

Finn is even wearing a real UPS hat that was given to him by our very own UPS man.
Ollie adamantly informed me that he will NOT be wearing a hat this year.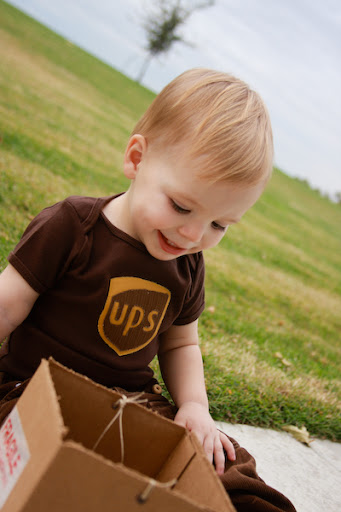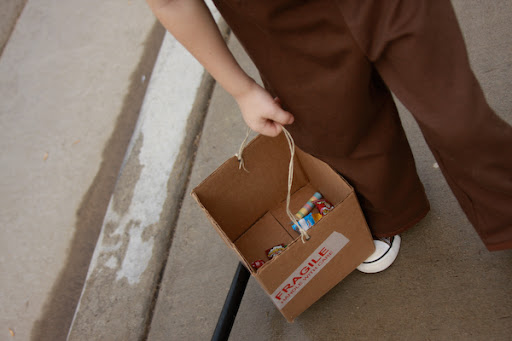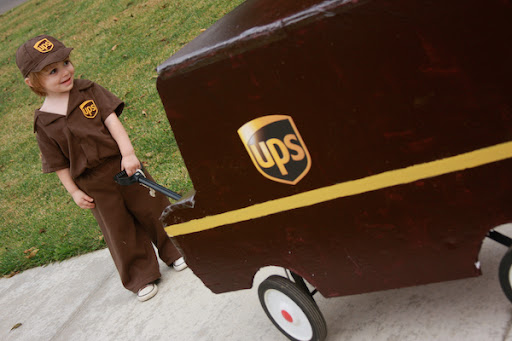 Hard at work?
Or hardly working?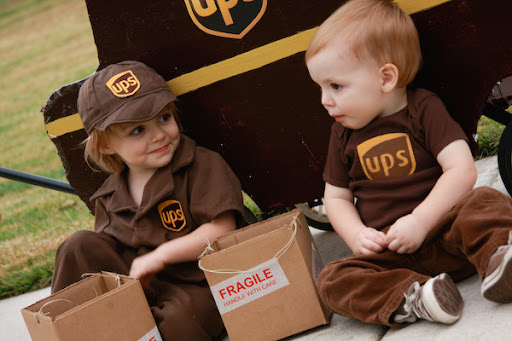 Look at these slackers!
Hey Finn, while you are back there, can you get that package out and bring it to mama?
Band of Brothers is joyfully expecting a new member this May!
I am currently 10 weeks and 4 days along...and counting. Morning sickness has not been kind to me. *Shudder*.
Forgive me for being a fake blogger recently. Over the next few posts I will update you on what's
really
been going on around here!